STAFF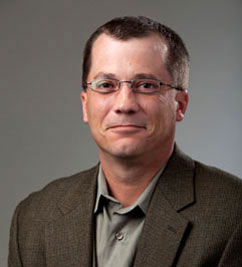 Craig Albers is a native of rural northern Wisconsin and serves as Co-Director of the RERIC. He is an Associate Professor of Educational Psychology at UW-Madison, Director of the APA-accredited school psychology PhD program, Chair of UW's Prevention and Intervention Sciences training program, and Editor-Elect of the Journal of School Psychology. His research examines universal screening, prevention and early intervention models, as well as the provision of services to underrepresented students, including those in rural settings. Dr. Albers received his PhD in Educational Psychology at Arizona State University.
---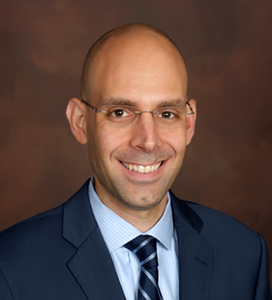 Andy Garbacz serves as Co-Director of the RERIC and is an Assistant Professor of Educational Psychology at UW–Madison. He is also Director of the Educational Psychology Department's Prevention, Intervention, and Enhancement Graduate Training Program. Andy's work focuses on prevention and early intervention within a home-school-community interconnected framework. He emphasizes promoting mental health for families and youth. Andy is a licensed psychologist and licensed/certified school psychologist. He received a PhD in Psychological Studies in Education from the University of Nebraska–Lincoln.
---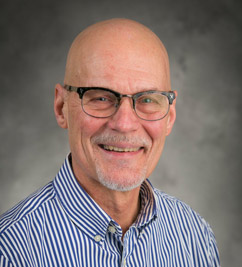 Jack Jorgensen is the Associate Director of Outreach and Engagement at the Rural Education Research and Implementation Center. In this role, Jack connects members and researchers associated with RERIC with other UW or state education community entities to explore possible collaborations and research opportunities. From 2013-2018, Jack C. Jorgensen served as the Co-Director of the Wisconsin Collaborative Education Research Network (the Network).  His inspiration and leadership resulted in the creation of the Network and he co-lead their work to connect and collaboratively engage researchers, educators, community members and leaders to address mutually identified problems and needed change. Previously, Jack served for five years as Associate Dean for Education Outreach and Partnerships at the University of Wisconsin-Madison School of Education (SoE). He also was employed for twenty-two years with the Madison Metropolitan School District (MMSD), the last 11 of those years serving as the Executive Director for the Department of Educational Services. During this period of time he led major district reform and improvement efforts in special education that received national recognition.  Jack received his Ph.D. in special education from the University of Wisconsin-Madison.  He has presented at numerous national and state conferences on topics related to inclusive education, creating collaborative and culturally responsive schools, and addressing the disproportionate representation of students of color in special education.
---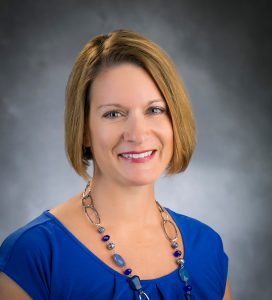 Jackie Roessler is the project manager for RERIC. She is responsible for the day-to-day coordination of research activities and budgets. She brings 25 years of UW-Madison project management experience to the Center, including 13 years in WCER. She has managed research projects studying infant vision development, the development of emotions through twin research, the Authentic Intellectual Work framework, and an after school family engagement program called FAST. Jackie was born and raised in South Dakota, and has a BA degree in Psychology from California State University – Bakersfield and an MS degree in Psychology (concentration in Developmental Psychology) from the University of Wisconsin-Madison. In her free time she loves to read, attend Badger football and basketball games, and spend time with her family.
---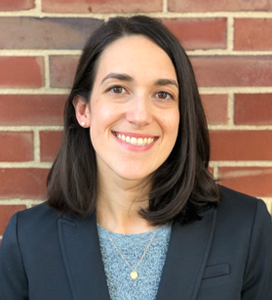 Rachel Santiago is a Postdoctoral Research Associate at RERIC. Dr. Santiago's research focuses on school mental health, with a particular emphasis on prevention-oriented service delivery, inter-system partnerships, and social-emotional outcomes. She is a Nationally Certified School Psychologist and worked as a school psychologist before joining the RERIC team. She received her Ph.D. in School Psychology from the University of Oregon.
---
STUDENTS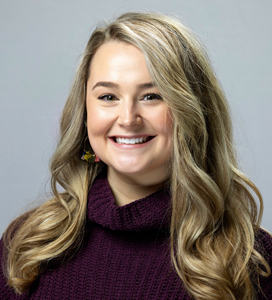 Gina Bednarek is a doctoral student in the School Psychology program. She earned her BS in Psychology from UW-Madison and after graduation worked as a Research Specialist at the Center for Healthy Minds and the HealthEmotions Research Institute. She is trained to conduct the Kiddie Schedule for Affective Disorders and Schizophrenia clinical interview and through this training developed an interest in studying children and adolescents with anxiety and depression and learning about ways to better support their parents and teachers. Gina is currently a project assistant with RERIC on the FOCUS project that addresses the mental health needs of rural communities and schools.
---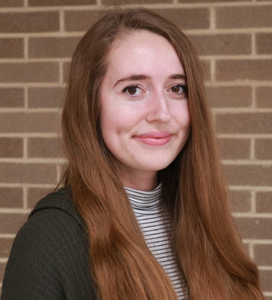 Rachel Davis is a graduate student studying School Psychology in the Department of Educational Psychology. She completed a BA in Psychology with minors in Social Justice and Spanish at UW Oshkosh. After graduating, Rachel served as an Education Coordinator at the Boys and Girls Club of Greater Green Bay. Her broad research interests include school-based mental health services, school-family-community partnerships, achievement gaps and equity, and systems-level change. She is currently serving as a Project Assistant with RERIC and contributing to the Rural Summer Science Camp Alumni Study.
---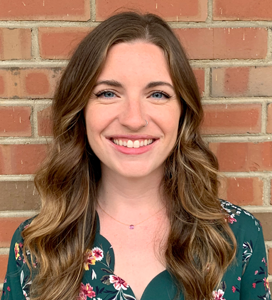 Molly Duffy is a graduate student studying school psychology in the Department of Educational Psychology and a RERIC project assistant contributing to the Rural Summer Science Camp alumni study. She previously worked as a journalist covering education for The Gazette in Cedar Rapids, Iowa, where she developed broad research interests in schools' efforts to meet students' social, emotional and behavioral needs, children's experiences in foster care systems, and trauma-informed interventions. She attended the University of Missouri for undergrad, where she received a Bachelor of Journalism degree and minors in Political Science and Women's and Gender Studies.
---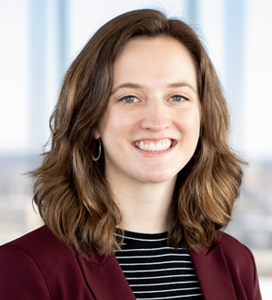 Eliza Godfrey is a doctoral student studying School Psychology in the Department of Educational Psychology. She grew up in a rural Wisconsin community and attended UW–Madison for her undergraduate degree. During her studies, she engaged in research at the Center for Healthy Minds and in the Educational Neuroscience Lab. After graduating with a BS in Psychology and a certificate in Education and Educational Services, she worked in a local middle school assisting with special education. Eliza is excited to join RERIC and study rural schools and communities. Her research interests are broadly focused on ways to strengthen family, school, and community partnerships to support students' well-being; trauma sensitive schools; and effective systems-level change to promote educational equity.
---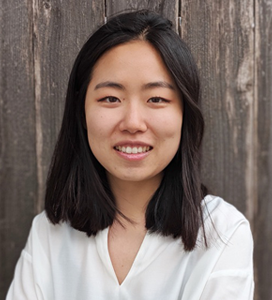 Soobin Im is a graduate student studying School Psychology in the Department of Educational Psychology and a project assistant at RERIC. Before her graduate training, she was involved in a research project on a childhood anxiety disorder at the HealthEmotions Research Institute where she assisted the collection of clinical, behavioral, and physiological data. Her current research interests include understanding multiple layers of contextual issues in supporting social-emotional development of students from immigrant families and advocating for the students and their families who may face added stressors as a minoritized group. At RERIC, she is working on a review of academic and behavioral intervention studies implemented in rural settings and assists in various projects to promote school mental health services adapted for students, families, and educators in rural settings.
---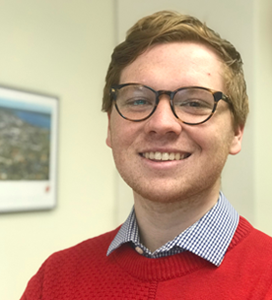 Alex Latham is a first-year doctoral student in the School Psychology Program at UW-Madison. He graduated from UW-Madison in 2020, where as part of the Harackiewicz Motivation Lab, Alex researched social-psychological interventions to promote academic performance and persistence. His bachelor's thesis examined the effect of a novel intervention on prosocial motivation among college STEM students. Alex is interested in continuing research on academic interventions and data-based decision making in graduate school. Within RERIC, Alex assists with the meta-analysis and SWIP projects, and is excited to continue studying ways to support Wisconsin's incredible rural areas and students.
---
Katie Lawlor  is a doctoral student in the School Psychology program at the University of Wisconsin-Madison and a project assistant with the center. Katie is interested in exploring how schools can better promote the emotional well-being of kids and their families. More specifically, she is interested in building school-family partnerships, how family involvement in education relates to school success, educational resilience in families, and how schools can best support students and families. Through her work with the center, Katie is looking forward to the opportunity to work with and empower families in rural communities.
---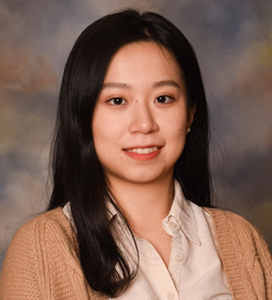 Nikki Li is a program leader and dance/movement therapy aide at elementary schools in Wisconsin. She is interested in the intersections of education, psychology and art, and her research interests include education, mental health and dance/movement therapy. She currently assists with the meta-analysis project at RERIC.
---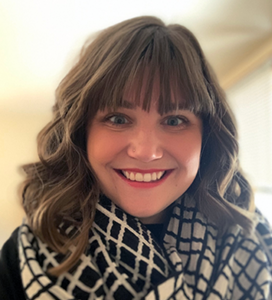 Katie McCabe is a doctoral candidate in special education at the University of Wisconsin-Madison. She joins RERIC as the program assistant for Teacher Speakout! As a former rural special educator, Katie's work puts emphasis on supporting teachers to implement inclusive practices in rural areas. She is particularly interested in promoting equitable education for students with the most significant support needs in rural schools. At UW-Madison, Katie has taught graduate and undergraduate courses in special education and has also served as a supervisor for students in practicum placements. Outside of the University, Katie has been actively involved with schools in rural Wisconsin including work with the Wisconsin Rural School Alliance and as the facilitator for a new teacher mentoring program for a small district in Green County. Katie received a Master's degree in Inclusive Education from Syracuse University and a Bachelor's degree in Childhood and Special Education from St. John Fisher College in Rochester, NY.
---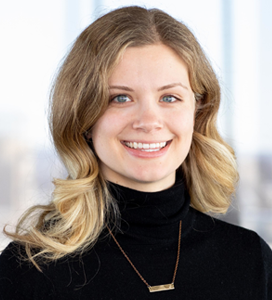 Julia Porter is a first year doctoral student in School Psychology and her advisor is Dr. Kilgus. She attended Michigan State University for her undergrad where she received a BS in Neuroscience and minors in Health Promotion and Peace and Justice Studies. Her research interests fall under the umbrella of social, emotional, and behavioral assessments and interventions. She is currently involved in the School Mental Health Collaborative and the Rural Education Research & Implementation Center.
---
Katerina Suchor was a graduate student in the Educational Policy Studies department and a University of Wisconsin- Madison Interdisciplinary Training Program fellow. Her interests include the intersections of rural education, educational inequity, and out-of-school learning. She completed an internship with RERIC in 2019 to examine the characteristics and language-learning trajectories of rural English language learners in Wisconsin. Kate currently works for the Wisconsin Department of Instruction in the Office of Educational Accountability.
---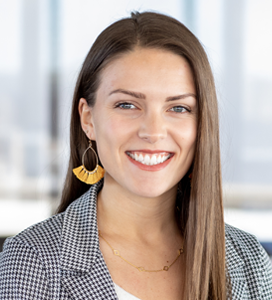 Teagan Twombly is a doctoral student in the School Psychology program and is advised by Dr. Craig Albers. She earned her BA in Psychology and Spanish from UW–Madison, where she participated in research that explored children's understanding of different social categories such as race, gender, and language. Teagan's current interests broadly include identification and implementation of culturally and linguistically appropriate socioemotional services for English Language Learners and Immigrant students. As a part of RERIC, Teagan is excited to engage in research that helps to identify, and better support support the mental health needs of Latinx youth and their families within rural communities.
---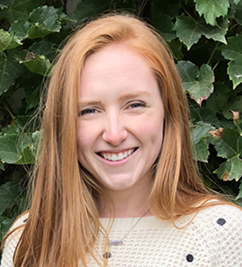 Kaitlyn Young is a School Psychology graduate student and a project assistant at RERIC. Kaitlyn is broadly interested in understanding how schools can best meet the mental and behavioral health needs of rural students and is specifically interested in how cultural and linguistic diversity plays into meeting those needs. Kaitlyn is involved in many projects within RERIC. She is especially looking forward to working with educators to identify the needs unique to their schools, as well as working with them to find viable solutions. Before joining RERIC, Kaitlyn participated in qualitative work in a classroom that was implementing many trauma-informed practices to benefit students experiencing homelessness. She also worked in the Child Emotion Research Lab at the Waisman Center, helping coordinate and facilitate lab visits. Kaitlyn enjoys engaging with the Wisconsin community whether it through academics or Badger game days.